Welcome to the Yogiños: Yoga for Youth® Digital School
Our MOSST (Mindful and OHMazing® Strategies for Students and Teachers) curriculum offers daily, self-paced mindfulness and yoga lessons.
During the self-paced, 8-week course, students learn a set of research-based mindfulness life-skills. Each life-skill supports compassionate self-regulation: as students become more attuned to their emotions and energy levels, they learn to choose the tool or strategy to best support them moment to moment.
MOSST Mindfulness Life-Skills Include:
Intentional Breathing Exercises
Activities supporting focused attention on thoughts and sensations 
Movement routines 
Age-appropriate neuroscience mini-lessons 
Playful games 

Resources and experiences that relate to diversity, equity, inclusion and justice

In cooperation with Ten Percent Happier - Meditation App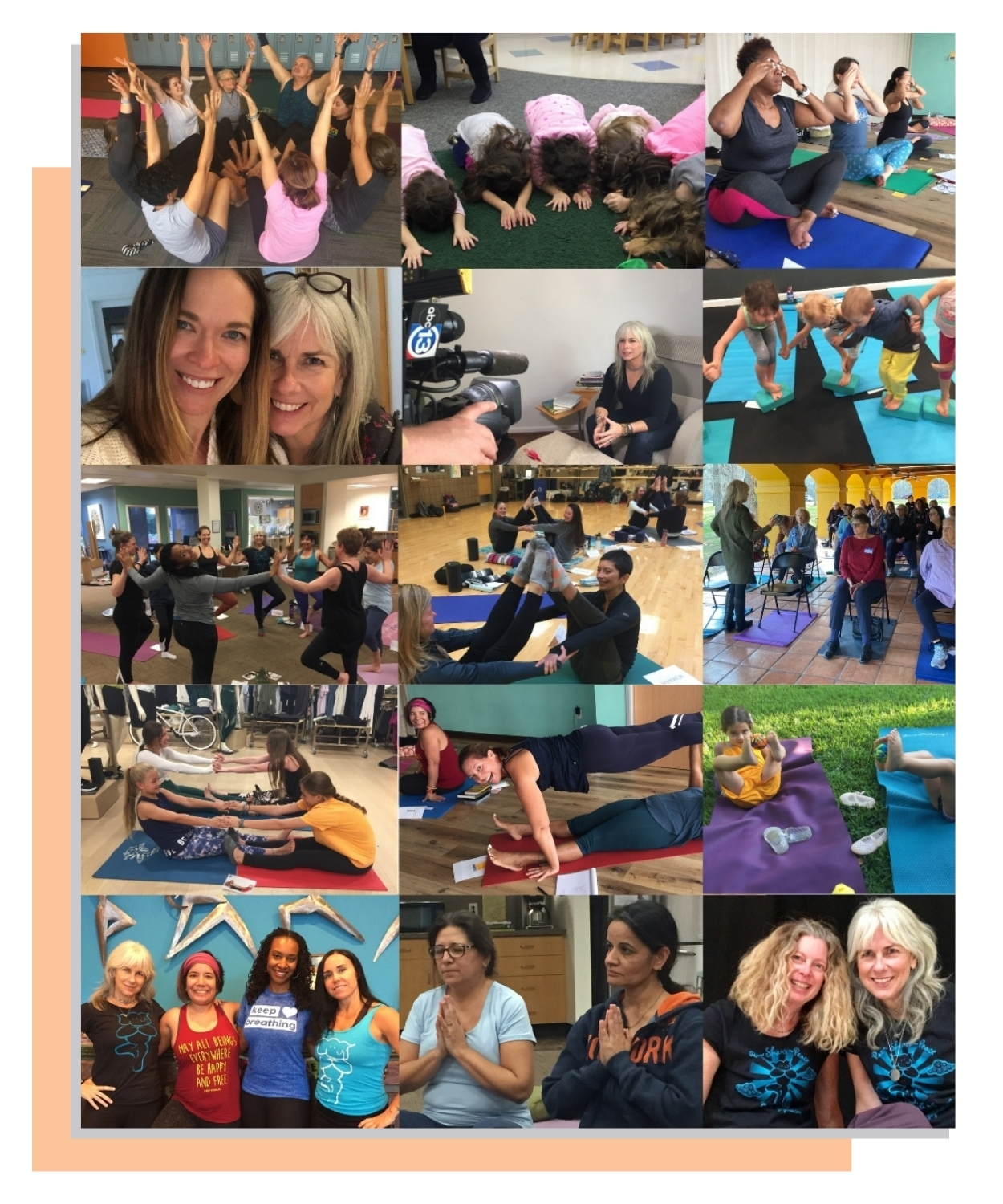 -TESTIMONIAL-


Michelle Symonds, Head of School
Holy Spirit Episcopal School
"There is no more perfect time to provide our students and staff with tools for mindfulness, movement and kind, respectful interactions. In a world where many things are out of our control, our thoughts, breath and actions are ours to choose. MOSST brings awareness and options for us to better take care of ourselves and others. Thank you, Beth Reese and Yogiños: Yoga for Youth, for this gift to our community at a time when we need it the most."
MOSST Preschool, Elementary, and Secondary Curriculum Modules
AVAILABLE FOR PURCHASE
About Yogiños: Yoga for Youth®


Our OHMazing® Mission: Feel, Connect, Act to Heal. We teach and support social justice, inclusion, and equity on and off the yoga mat.
Since 2008 we have worked with families, private and public schools, and school districts. As a Registered Children's Yoga School, we offer the internationally recognized 95-hour RCYT (Registered Children's Yoga Teacher) credential; MOSST Digital School, including workshops, daily curriculum, and follow-up coaching; and classes for families and children.
Are you interested in becoming a Registered Kids Yoga Teacher? Our courses are comprehensive and designed for parents, classroom teachers, counselors, therapeutic professionals, yoga instructors, and others. Click below to learn more about upcoming online training and specialized modules.
Dr. Beth Reese, Founder & CEO

Beth Reese, PhD, E-RYT, RCYT, YACEP, is an educator and single mom of 3 kids, including one who has sensory processing disorder. Realizing that what Beth was learning on her yoga mat could help her daughter—and others— "off the mat", in 2008 she founded Yogiños: Yoga for Youth®. Shortly thereafter it became a Registered Children's Yoga School with Yoga Alliance. Since 2008 she has authored award-winning, bilingual resources for kids, teachers, parents, and families. She is approved to offer the Yoga Alliance approved Registered Children's Yoga Teacher (RCYT) credential, and leads trainings and professional development workshops for individuals, teachers, public and private schools, other organizations, and museums in numerous cities and states. Beth received her RYT200 with Christina Sell in 2009 and has since taught over 1000 hours of yoga. Currently, Beth is a participant in UC-Berkeley's Good Science Center's 2-year Mindfulness Meditation Teacher Certification Program with Tara Brach and Jack Kornfield. Beth is also the creator, producer and host of The OHMazing® Way podcast bringing mindfulness and yoga on and off the mat to teachers, parents and families!